#124 Resurrection Power, How to Have Miracles On Demand! Pt 4; Guest Richard Lobwein – The Dance of the Male and Female
on
January 2nd, 2013
at
11:29 pm
Brother Thrapp teaches on exactly how to see Resurrection Power, as a result of knowing the techniques and knowledge to have miracles on demand.  He tells about several people who were recently raised from the dead.
As our guest, Brother Lobwein teaches about his own personal research into the life-changing topics surrounding being male in today's world, and where most boys and men, really miss the mark.  Don't worry, you can change your future with a little work and knowledge!
Teaching:
Sir Timothy Thrapp on Resurrection Power, How to Have Miracles On Demand!, Pt 4
Sir T continues his teaching this week with part 4 of How to Have Miracles on Demand titled "Resurrection Power".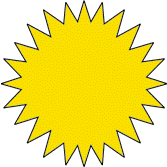 Guest/Topic:
Brother Richard Lobwein – The Dance of the Male and Female
How Males in particular have been short-circuited in today's society through the false messages in the media and the lack of cultural 'rites' or normal 'pathways' to learn the things they need to know in order to be effective leaders for their relationships, in their families.
Brother Richard encourages old and young men in the steps they can take to right these wrongs in your life and for your kids.
See Brother Richard's notes here.
Some Questions & Comments From the Netcast:
Additional Discussion:
Our video featured a clip from a documentary discussing forgotten writings from the Essenes and the Dead Sea Scrolls along with the Shroud of Turin.  Scientific tests have been performed and analyzed on the shroud and the results are quite interesting.
References & Links:
Video: Gregg Braden – Awakening to Zero Point: http://www.youtube.com/watch?v=JZJa80H62ug
Books recommended by Brother Richard Lobwein:
Two books by Shaunti and Jeff Feldham – 'For Men Only', and 'For Young Men Only'.
John Eldredge – 'Wild At Heart'