Overunity Generator Plans (FLUX SWITCH TRANSFORMER) > 325% OU!
on
May 11th, 2011
at
4:42 pm
Overunity Generator Plans – Flux Switch Transformer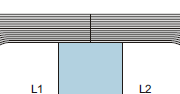 Originally given away in 1988 along with the Flux Switch Motor and the Flux Switch Generator, these overunity generator plans are simple, and not too difficult to build.  (WITTS has given away more technology devices then most people would believe.  Many of these technologies are quickly patented by others, and you are most likely using some of those type of technologies in your home or car.)
It is the only solid-state device of the 3 Flux Switch technologies.  Originally tested with overunity at 325%, it currently has successful replications reporting overunity as high as 6000%! DISCLAIMER — IF YOU BUILD THIS DEVICE, DO IT AS A LEARNING EXPERIENCE ONLY. YOU SHOULD NOT ATTEMPT TO BUILD ANY ELECTRICAL DEVICE UNLESS YOU ARE AN ELECTRICAL ENGINEER AND/OR COMPETENT WITH HIGH VOLTAGE CIRCUITS!  IN OTHER WORDS, DON'T TRY THIS AT HOME!  ALL THE PLANS ON THIS WEBSITE ARE OFFERED FOR EDUCATIONAL PURPOSES ONLY!  THEY ARE NOT INTENDED TO BE BUILT BY ANYONE.
You can see a demonstration of a similar device, the Hemisphere Generator, on THIS DESCRIPTIVE VIDEO.  Many other overunity generator plans are also available for similar devices demonstrated on our YouTube channel.  You can also find all the other plans and classes WITTS has made available here.
If you've been looking for an easy-to-moderate-level building challenge, and you already enjoy building, you'll likely enjoy this project.  Complete and detailed schematics are given.
Prove to yourself today many of the basic overunity free-energy concepts and start on the odyssey that has led so many to WITTS to find out what they didn't learn in engineering school!
Click Here to request plans for this device!  Click Here to find out more about WITTS!